IS THE MODERN AGE THE SONG OF THE DECADE?
yes. yes. yes. wholeheartedly yes. this is it. is this it? this is it. i mean, can you think of anything else that sums up this decade? anything? for better or for worse the strokes changed music, they truly did. a great majority of indie bands wouldn't exist if it wasn't for the strokes. when i think of the stages of my life musically i have been defined truly by three bands and one of these bands is the strokes. i spent all of middle school listening to the strokes. after i graduated high school my best friend and i got in my car and played the modern age and soma and barely legal and someday and i was almost crying. this is the decade in which i grew up, and this is the band to which i grew up.
sorry to tell you guys my life story there.
OR IS IT REPTILIA?
this was my first strokes song. a little broken-hearted mess about the primal side of your brain, love and hate, telling stories at a bar, not drowning fast enough. i remember in sixth or seventh grade i spent about three hours one night watching this video over and over and over again. i'm pretty sure that's when i figured out that sex was possible. that thing julian does at about 2:45 with his foot (white loafters), the big sexy eyes, the unnecessary amount of face closeups on pretty much every member of the band... too much for a twelve year old girl.
OR IT COULD BE NEW YORK CITY COPS!
removed from is this it last minute. drunk lyrics, perpetually hungover, empty promises. is this it? this is it. this is what new york sounds like and what it feels like and what it looks like. my first week of high school i played this 130 times (in 5 days, all three and half minutes). it's always fall 2005 in my mind always always always.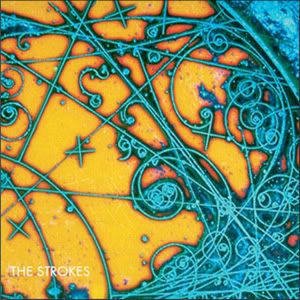 IS IS THIS IT THE ALBUM OF THE DECADE?
like i said earlier, you must admit that music would be a different landscape entirely without this album. i mean, this defined the sound (not to mention fashion) that came out of new york for more than eight years. being from new york i am inclined to say that new york defines the sound that comes out of almost everywhere else, in terms of indie music. what would BE without the strokes? now we're getting into some alternate history shit. what if the south won the civil war?
it is also worth noting that if i had to do a "hottest hotties of the decade" (should i actually do this? maybe i should) julian casablancas would make my personal top five if not top two. if not number one. actually, probably not number
one
. but seriously...
HOLY
BALLS.