here are some random albums and songs i feel contend for best of the decade, in no order, with a "review" of less than ten words.
JAMS:
A MANNER TO ACT --- RA RA RIOT
creepily affecting
I LUV THE VALLEY OH! --- XIU XIU
physically hurts
DUPPY CONQUEROR --- SAM BUCK ROSEN
this song makes you feel like you can do anything
STILLNESS IS THE MOVE --- DIRTY PROJECTORS
R&B diva + talking heads guitar = gold gold gold
WOMEN'S REALM --- BELLE AND SEBASTIAN
mom bought this album when i was 11. thanks mom
FIGHT AND KISS --- WE ARE WOLVES
feels like being punched. and being kissed
NOBODY MOVE NOBODY GET HURT --- WE ARE SCIENTISTS
so intensely singable. what's mine is yours
SKIN IS MY --- ANDREW BIRD
the most talented man in rock music. no contest
DEAD LEAVES AND THE DIRTY GROUND --- WHITE STRIPES
straight simple rock knows how to be heartwrenching
SHINE A LIGHT --- WOLF PARADE
another song that makes you feel you can do anything
BE GOOD --- TOKYO POLICE CLUB
straight playful indie pop. TPC could write the book
HOW WE KNOW --- THE THERMALS
this is a love song. did you know that?
JUST DRUMS --- TAPES N TAPES
hype can make good - very, very good
THERE THERE --- RADIOHEAD
well, duh.
USE IT --- NEW PORNOGRAPHERS
two sips from the cup of human kindness & i'm shitfaced
ABEL --- THE NATIONAL
a perfect rock song
ELECTRIC FEEL --- MGMT
there is no denying that this song is awesome.
YOU! ME! DANCING! --- LOS CAMPESINOS
big buildup and glorious breakdown
THE GOOD ONES --- THE KILLS
fuzz, drum machine, sexy croon. delicious
OBSTACLE 1 --- INTERPOL
EVIL --- INTERPOL
joy division if the strokes are the sex pistols. an equal and opposite reaction
BANDAGES --- HOT HOT HEAT
i pray this goes down as the classic it is.
TAKE ME OUT --- FRANZ FERDINAND
another classic
WE USED TO VACATION --- COLD WAR KIDS
nouveau blues. piano embodies discord
OVER AND OVER AGAIN --- CLAP YOUR HANDS SAY YEAH
hype made good. again.
ALMOST CRIMES --- BROKEN SOCIAL SCENE
first two lines of lyrics = GOLD
HELICOPTER --- BLOC PARTY
the first song i binge-listened to, eighth grade
ATLAS --- BATTLES
this sounds like industry. incredible metallic creativity
NEIGHBORHOOD #2 (LAIKA) --- ARCADE FIRE
BLACK MIRROR --- ARCADE FIRE
WAKE UP --- ARCADE FIRE
this band changed everything.
DID YOU SEE THE WORDS --- ANIMAL COLLECTIVE
the best song they have ever made. no contest
ALBUMS:
DIRTY PROJECTORS "RISE ABOVE"
NEW PORNOGRAPHERS "MASS ROMANTIC"
BLOC PARTY "SILENT ALARM"
WE ARE SCIENTISTS "WITH LOVE AND SQUALOR"
(extra points here for being named after
MY FAVORITE SALINGER SHORT
)
PROFESSOR MURDER "RIDES THE SUBWAY"
RA RA RIOT EP
BELLE AND SEBASTIAN "FOLD YOUR HANDS CHILD, YOU WALK LIKE A PEASANT"
SPOON "KILL THE MOONLIGHT"
GRIZZLY BEAR "YELLOW HOUSE"
ARCADE FIRE "FUNERAL"
THE NATIONAL "BOXER"
RADIOHEAD "HAIL TO THE THIEF"
SUFJAN STEVENS "COME ON FEEL THE ILLINOISE"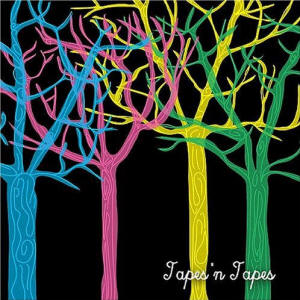 TAPES N TAPES "THE LOON"
WHITE STRIPES "WHITE BLOOD CELLS"
sorry about that monster of a post. all these albums and songs are worth a listen. i might add more, i feel like i've forgotten a bunch!