this one was easy for me to figure out.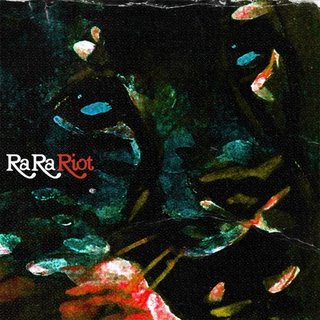 RA RA RIOT EP
i was talking about this with my friend theo one night - as i was disappointed by the virgins' full-length after how great their EP was, theo felt disappointed by the rhumb line after how great this EP was. he said something like "they took all the energy out of some of the songs." i like the rhumb line quite a bit so i don't necessarily agree, but this EP is half the length and twice as awesome. and that's truly saying something, i think. it's worth noting that the EP has a manner to act and everest - two of the sexiest, angriest, most affecting songs i know - and the album doesn't. that alone gives it an edge.
OTHER FAVORITES:
VAMPIRE WEEKEND "MANSARD ROOF EP"
MANSARD ROOF
is all the triumphance in simplicity.
LADIES OF CAMBRIDGE
is all tempo shifts and bar chords and heartbreak. fledgling bands out there, take a tip from ezra and rostam and chris and chris: THIS is how you make a name for yourself.
PROFESSOR MURDER "RIDES THE SUBWAY" EP
i haven't blogged about this band but they are worth your time. the most fun dance music i can really imagine.
GRIZZLY BEAR "FRIEND"
for shift, and alligator, and
HE HIT ME
, one of the best covers of the decade.