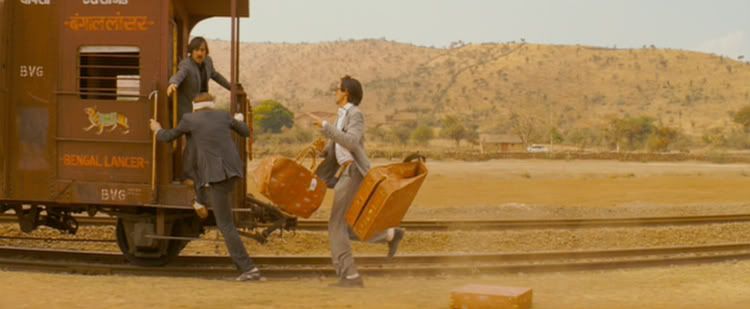 courtesy livejournal's film_stills community + wes anderson
1)
BADONKADONKEY --- BORN RUFFIANS
. here is a song about falling out of love, woven around one bass note, some simple drums, the ridiculous inflections of luke lalonde's voice, and a jerky, stuttering guitar riff. one of the best songs on one of the best albums released last year.
2)
BETTER THINGS --- PASSION PIT
. stating the truth in the first thirty seconds: "YOU'RE GONNA DRIVE ME CRAAAAAAAAAAAAAAAAAAAZYYYYY." all full of synth warble and this sexy yelping voice: catchy little song. i'd like to hear more from this band.
3)
KIDS ARE YOUR FRIENDS --- MGMT / JUSTICE / PITBULL
. break this out at a dance party or when your boy (or girl) is over. sometimes you need to be told "shake that thing shake shake that thing" over that killer synth riff from kids.
4)
IN THE NEW YEAR --- THE WALKMEN
. this is one of the best tracks on one of my favorite albums of 2008, and i gave it to you on new years' day but if you didn't get the hint here it is again. the point is, this is a mindblowing song with a mindblowing level of power, and all of that is proven within the first minute with hamilton leithauser's faux-drunken scream: "I KNOW THAT IT'S TRUE! IT'S GONNA BE A GOOD YEAR! OUT OF THE DARKNESS AND INTO THE FIRE!!"