this is the first full decade of my life. needless to say it's pretty damn important to me. it is so hard for me to pick what my favorite albums are because i am very much a child of this decade and all my music is loose, intangible, unassigned. here are five that stood out to me. without these albums i would not be who i am. without these bands i would not be who i am. each of these albums are lovely unique creatures. i wish i could properly extend my thanks to everyone who had any hand in making any of them. i am forever in your debt. thank you guys.
TOP FIVE IN ORDER
FLAWLESS. FLAWLESS, FLAWLESS, FLAWLESS.
not flawless. endearing in its flaws. beautiful in its flaws. there is a great sense of foreboding in this, and there is a great sense of fun, and there is a great sense of talent. so much happening, but not too much. never too much.
gorgeous, chilling, incredibly influential. i remember spin once said that funeral made it no longer okay to just mope and sound like joy division. now you have to overcome something, and you have to sing about it in french it over a string quartet.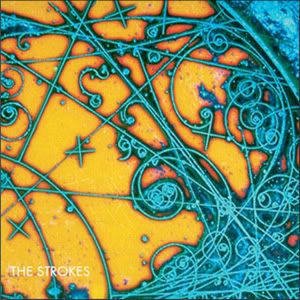 sexy, self-assured, incredibly influential. this put a sound to a time and a place and an aesthetic that it can bring you back to unfailingly. what an achievement for five twenty-something kids.
all sweet smart simple love songs and fuck-you songs disguised as songs about grammar and songs about things no one would ever think to write songs about. like dancing alone in the summer - blind sweaty ecstasy, buried melancholy.
i think the final three albums here will one day prove to be very important. we've seen it with funeral and is this it already, and i think we'll end up seeing it with vampire weekend. the first two aren't necessarily the ones that i thought were really influential, they were just the two that i liked the most. i didn't rank this by MOST INFLUENTIAL (because if i did the strokes would be #1).
RUNNERS UP, IN NO ORDER
--GRIZZLY BEAR "VECKATIMEST" gorgeous, sweeping, lovely, i think the word is "epic"
--MIA "ARULAR" a true badass and a true innovator
--THE NATIONAL "BOXER" stunning, glorious, calming
--THE WALKMEN "EVERYONE WHO PRETENDED TO LIKE ME IS GONE" the walkmen IS - reverb, insane drums, organ, and THAT FUCKING VOICE.
--DIRTY PROJECTORS "RISE ABOVE" black flag reimagined as talking heads-y afropop. does this not sound amazing to you
--RADIOHEAD "HAIL TO THE THIEF" of course
--ANIMAL COLLECTIVE "FEELS" the best thing they have ever done, or will ever do
--NEW PORNOGRAPHERS "MASS ROMANTIC" a perfect framework for indie pop music
--BLOC PARTY "SILENT ALARM" angry when it wanted to be, sexy when it wanted to be, always confessional
--INTERPOL "TURN ON THE BRIGHT LIGHTS" vacant hollow sound. "puts the weights in my heart"
--BELLE AND SEBASTIAN "FOLD YOUR HANDS CHILD, YOU WALK LIKE A PEASANT" the beginning, for me
--SPOON "KILL THE MOONLIGHT" sparse, sexy, sharp, amazing
--TAPES N TAPES "THE LOON" hype and backlash and bullshit. tapes n tapes made good